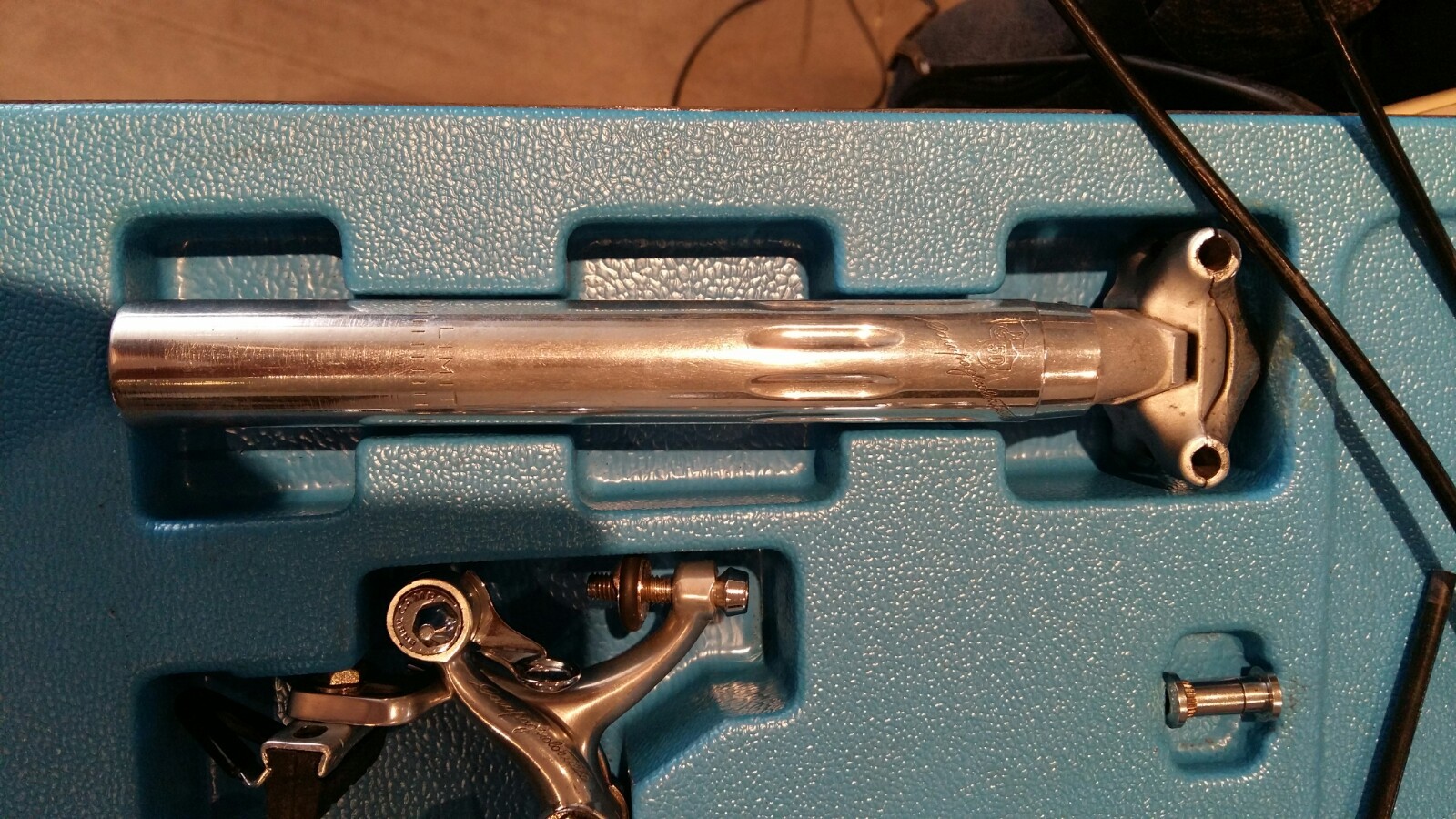 [+] Click for Bigger Image
campagnolo 50th anniversary group complete
(€2800.00)
Located in tremelo (****)
Go To Store!
---
The 50th Anniversary Groupset Campagnolo is a beautiful bit of engineering and production the like of which you don't see today. The style and design of the components is hard to match and no modern components seem to have the same soul of these components.
That's not to ignore the undoubted quality and functionality of modern groupsets but they just don't have "it".
Please note if there is anything incorrect in the below please let me know, I am always happy to update this page with more information.
This group was released in 1983 to commemorate Campagnolo's 50th year in business, this was also the same year founder Tullio Campagnolo passed away.
In the region of 15,000 of these groups were made.