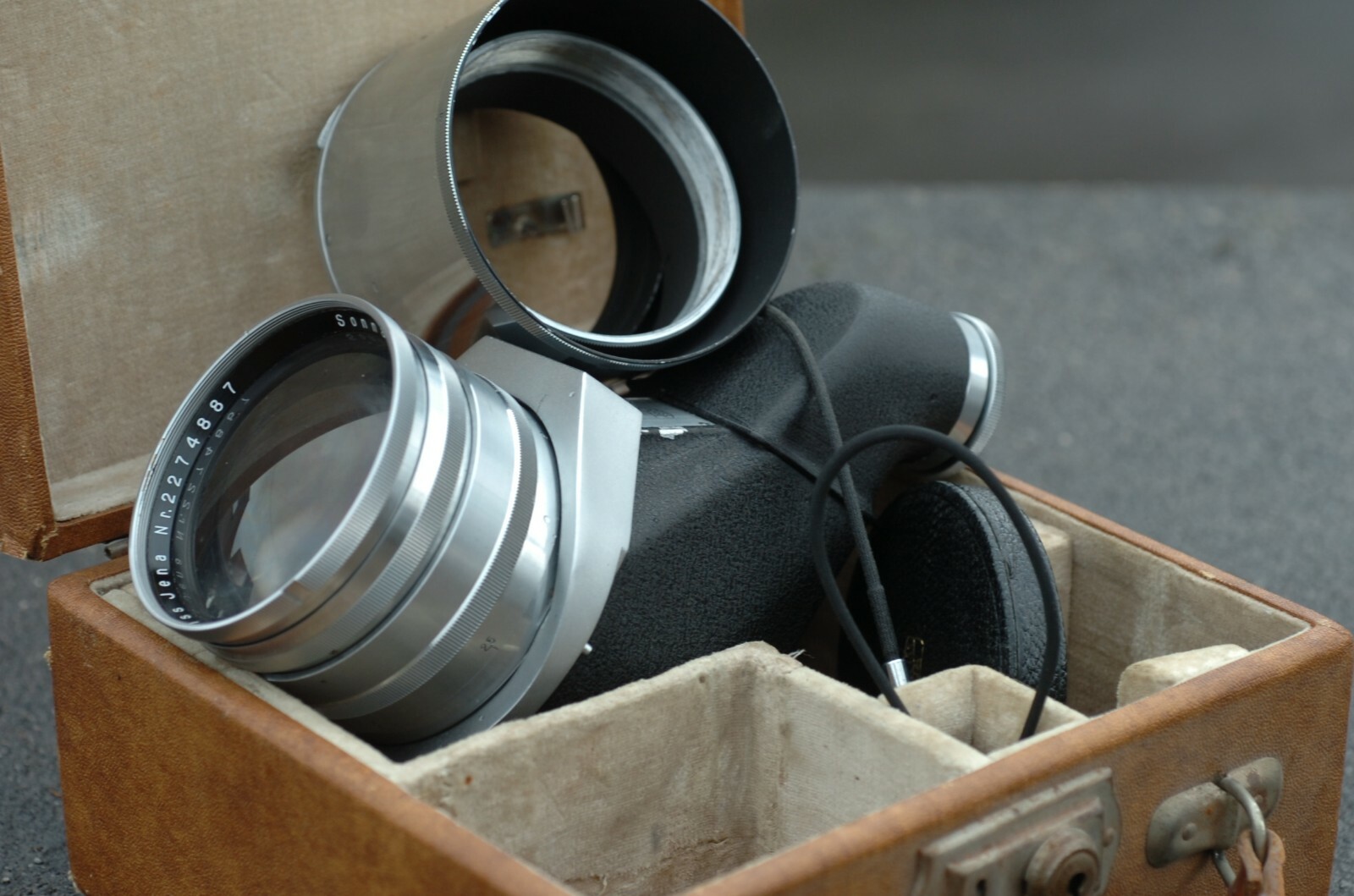 [+] Click for Bigger Image
Zeiss Olympia Sonnar with original Box !
(€1199.00)
Located in Hannut (4280)
Go To Store!
---
Trèsrare et très bel Objectif Zeiss Olympia Sonnar  180/2,8 pour Contax dans son coffret d'origine ...
Matériel réservé aux seuls pro de l'époque  ...état surprenant et Map douce ...
Grand pare-soleil chromé plus un plus court ...des déclencheurs ...Chambre Reflektoscop ...montée d'origine !