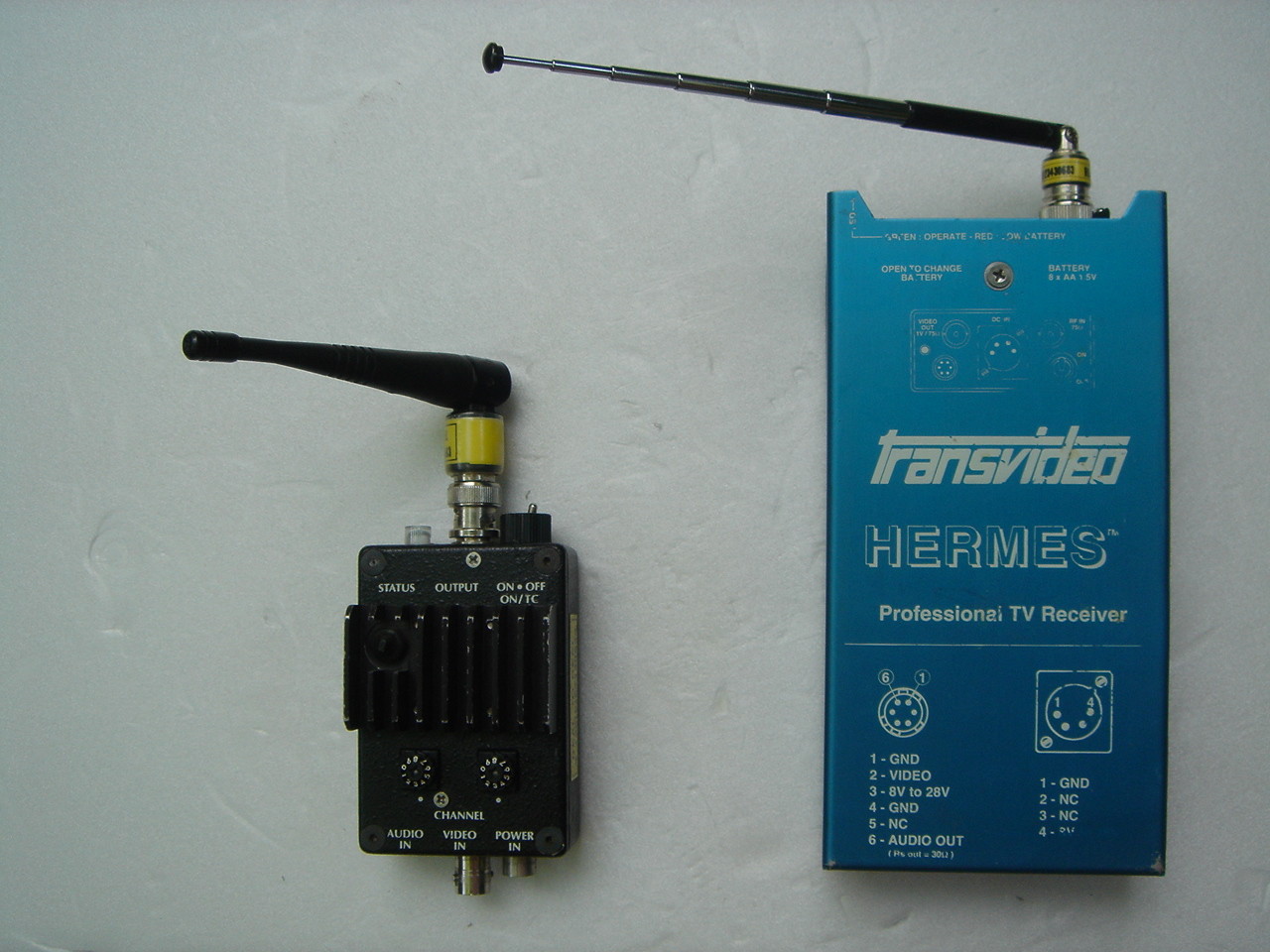 [+] Click for Bigger Image
VIDEO TRANSMITTER MODULUS 3000 + RECEIVER TRANSVIDEO HERMES
(€700.00)
Located in Uccle (1180)
Go To Store!
---
PRICE REDUCED !!!! (€ 100 LESS)
PROFESSIONNAL wireless system - UHF/VHF (PAL) for SD - analog video signal
1x C.E.I. "modulus 3000" transmitter + antenna and power cables
1x TRANSVIDEO "hermès" receiver + antenna and power cables (+ internal power using "AA" cells)
This system was really a "state of the art" item when we used analog video signals, coming back to surface with the film camera "reborn" nowadays, and still using video assist in SD (analog)
these frequencies used to be live television, but these are NOT used anymore by anyone, so this is completely FREE of use, without any disturbances from any other  anymore !...
the SONY receiver shown on a picture attached (table mounting) is a GIFT, free of charge
available as an OPTION: complete PELICASE #1500 holding all items, neatly. ADD € 100
ALTERNATIVELY, an additionnal wireless receiver can also be a SONY TGV-100E wireless receiver, clamping any SONY watchmen type GV-A500E, GV-D800E, GV-D900E, DSR-V10P (see separate offer)
anymore details, please send request at 
realtoreel@skynet.be