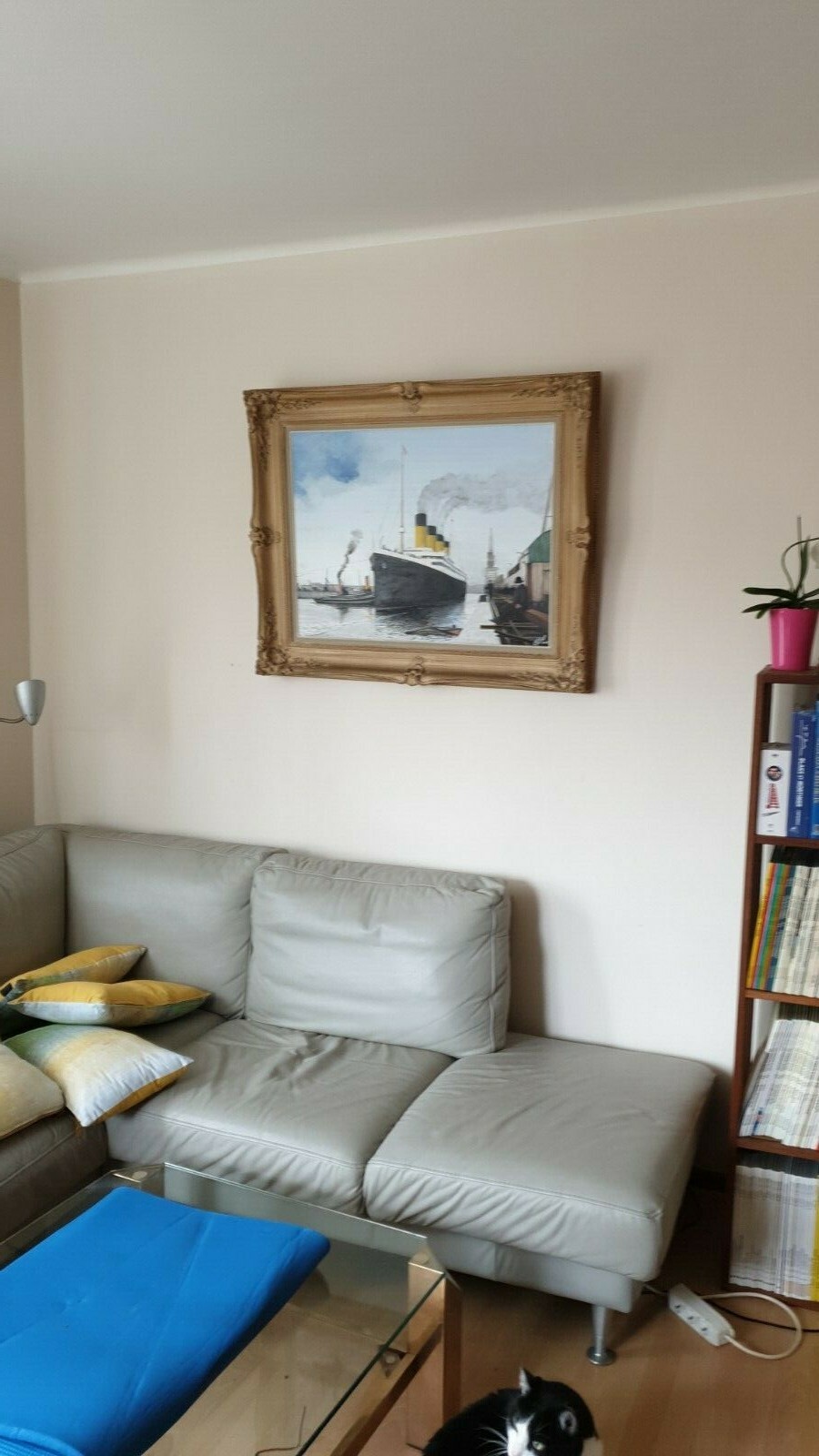 [+] Click for Bigger Image
Tableau, peinture à l'huile RMS TITANIC Oil painting
(€1000.00)
Located in Watermael-Boitsfort (1170)
Go To Store!
---
Bonjour,
Je vous présente à la vente une très belle oeuvre du RMS TITANIC de 60 cm X 80 cm réalisée par le peintre de marine belge Claude-André Le Soil.
Ce tableau est une peinture à l'huile non vernie qui est inspirée de photos d'époque représentant le RMS TITANIC quittant le port de Southampton le 10 Avril 1912.
L'oeuvre est vendue avec son magnifique cadre et peut être expédiée partout dans le monde à partir de la Belgique.
Pour des raisons discrétionnaires, vous pouvez également prendre contact et demander des renseignements par email sur 
Le montant de 150€ pour l'expédition est purement indicatif et comprend les frais d'assurance liés à l'envoi.
Avant d'effectuer un payement, demandez le tarif des frais d'envoi et d'assurance pour votre pays.
Hello,
I present to you for sale a very beautiful work 23,622 inch X 31,4961 inch of the Belgian naval painter Claude-André Le Soil.
This painting is an unvarnished oil painting that is insipated from vintage photos and depicting the RMS TITANIC leaving the Southampton Harbor on April 10, 1912.
The work is sold with its beautiful frame and can be shipped anywhere in the world from Belgium.
For discretionary reasons, you can also contact via email on: moderateur57@live.fr
The amount of € 150 for shipping is purely indicative and includes insurance costs related to the shipment.
Before making a payment, ask for shipping rates and insurance for your country.