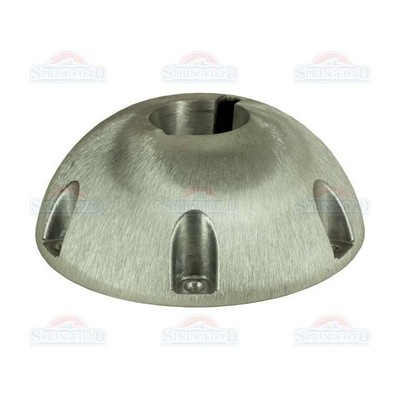 [+] Click for Bigger Image
Springfield Taper-Lock 9″ Surface Mount Base, Satin Finish
(€39.95)
Located in Antwerpen (2000)
Go To Store!
---
Grondplaat voor de Taper Lock serie

Springfield Taper-Lock 9″ Aluminum Base
9″ Diameter Surface Mount Base With 8″ Hole Pattern
High-Strength Aluminum To Withstand All Conditions
Satin Finish
Below The Deck Mount, Requires A 3-1/2″ Hole In Deck
Use With Any Taper-Lock™ Posts (Sold Separately)
Merk: Springfield

Eggers Webshop is een Nederlands bedrijf gespecialiseerd in bootstoelen en bootstoelaccessoires. We leveren diverse hengelsportaccessoires van Attwood en (Tempress) Fish-On!.
Onze merken zijn Attwood, Action P., Wise, Tempress, Fish-On!, BoatMates, Springfield, Eggers, Vetus, Allpa. Onze showroom is in Jisp, voormalig winkelpand Eggers Jisp, u kunt daar terecht op afspraak. We zijn lid van Thuiswinkel Waarborg.