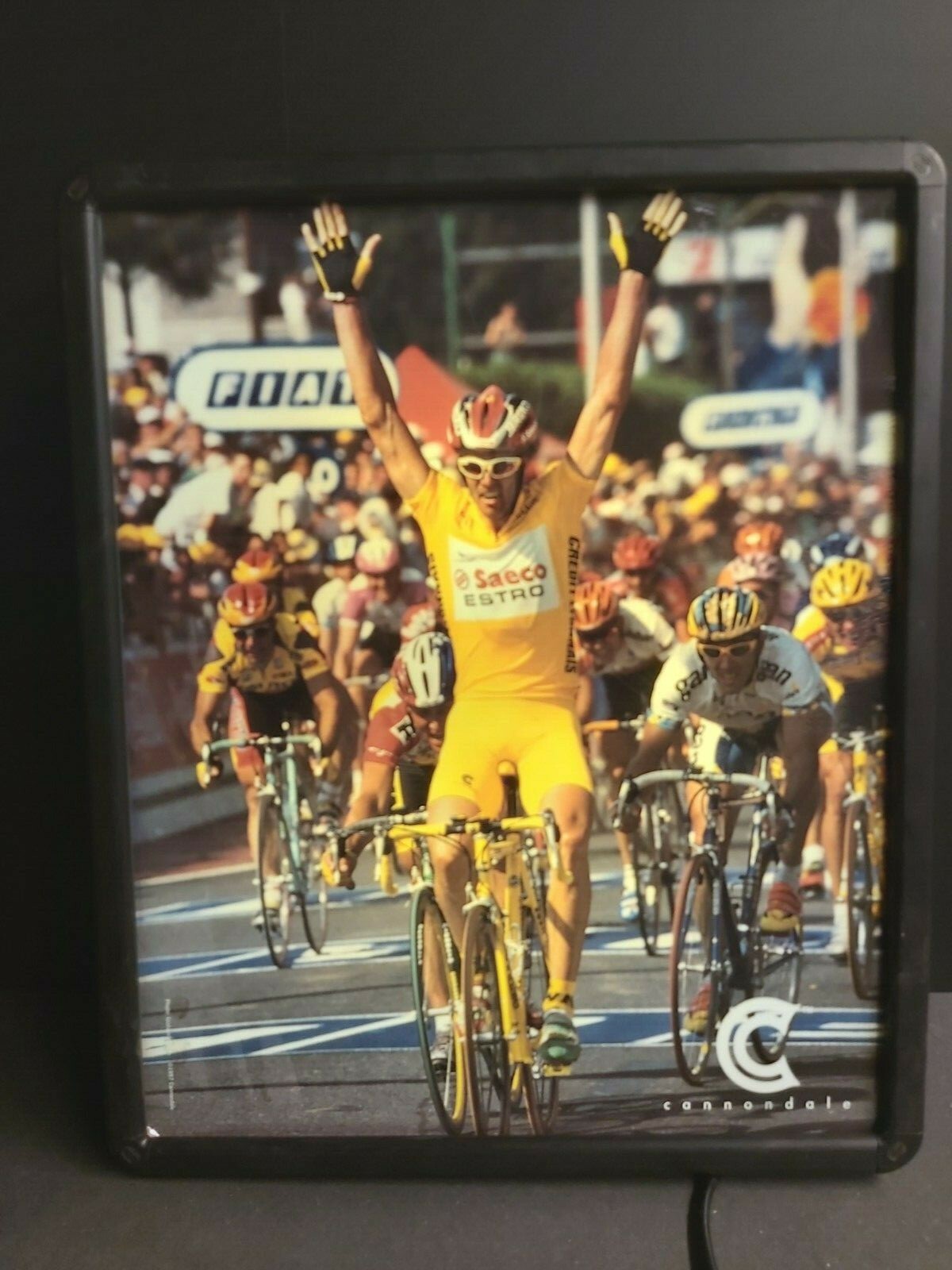 [+] Click for Bigger Image
Shop display Cannondale/Saeco and or Mario Cipollini
(€199.00)
Located in Halle (****)
Go To Store!
---
This is a former shop display sign, and is something unique for the Cannondale/Saeco and or Mario Cipollini fan. 
Brand is Magic Master. Build anno 1997.
It has 5 interchangeable plastic posters that sit on a light box. 
5 Posters are included and pictured. Box says "Cannondale, Made in USA" around the edge.

Includes a couple Cannondale brand/lifestyle posters, one of  Saeco team rider Ivan Gotti, and one of Mario Cipollini wearing the Team Saeco Yellow Jersey... and winning the race, of course

Box is 54 x 45 x 10cm The 5 included "posters" are a semi-transparent plastic so the light behind illuminates them... almost like a light on a film negative.

Light works, has a long cord 230cm.