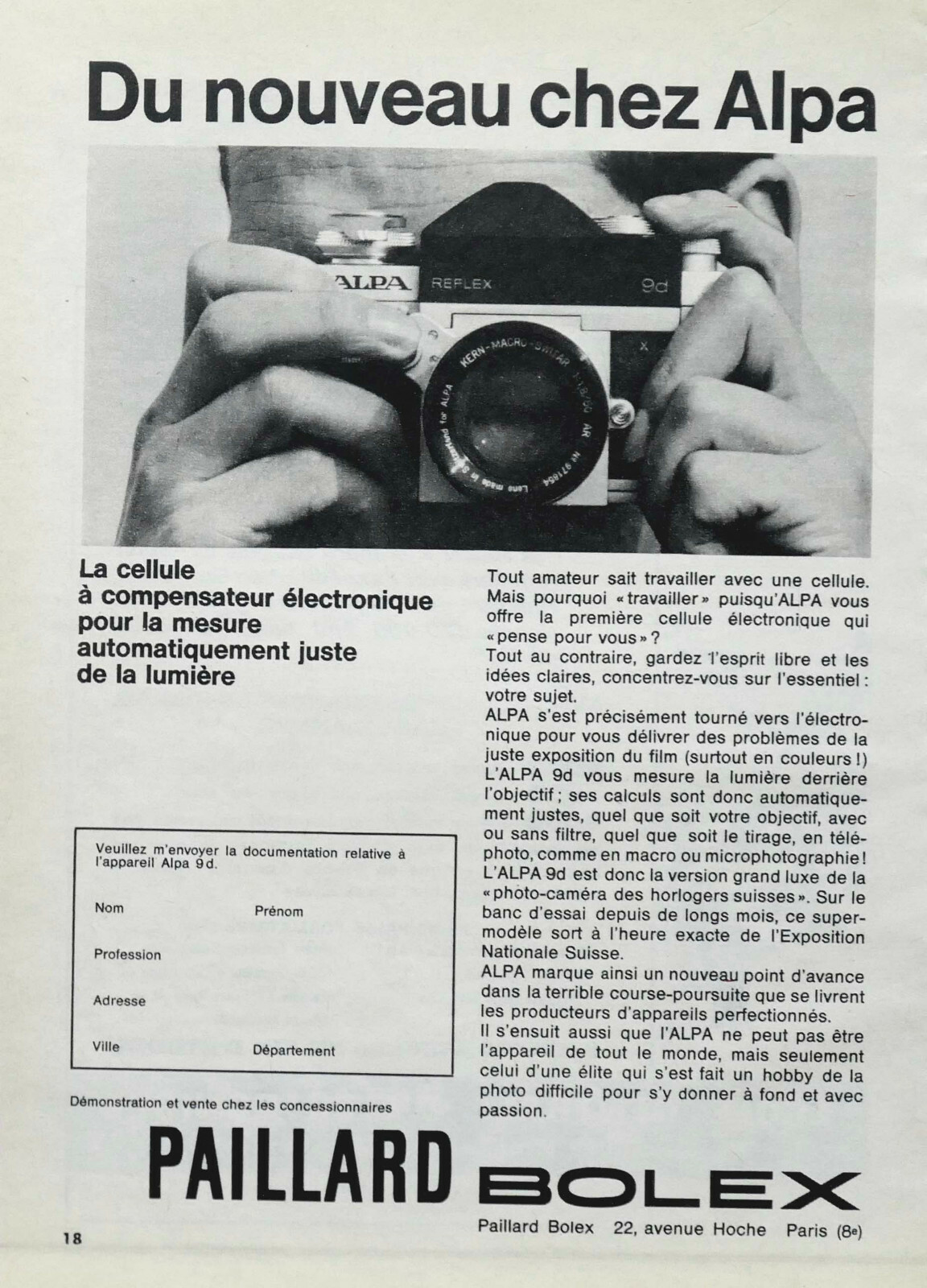 [+] Click for Bigger Image
Publicité papier PHOTO PAILLARD BOLEX juin 1964 P1025684
(€2.00)
Located in Arlon (****)
⇨ See Details!
---
Publicité originale extraite d'un magazine d'époque (pas une copie)
Format +/- 13 x 18 cm par page

Envoi soigné avec carton de protection.
De 1 à 5 publicités, frais de port unique pour l'ensemble.
J'ai encore beaucoup d'autres annonces dans mes cartons.
Envoyez-moi un message si vous cherchez qqch de précis.
I still have a lot of other stuffs in my stock.
Send me a message if you are looking for something special.