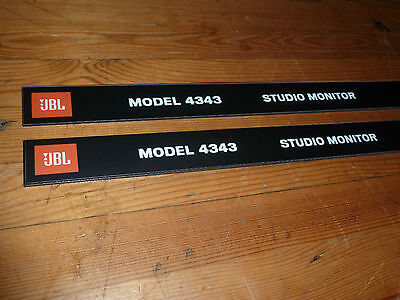 [+] Click for Bigger Image
Pair JBL 4343 Front panel ( grill ) Logos Labels ( 2 Pcs ) incl. fixture .
(€59.00)
Located in Wavre (1300)
Go To Store!
---
You are here buying a brand new Fresh PAIR of JBL 4343 labels
for front grill JBL 4343 STUDIO MONITOR .
These new rebuilt parts fit exactly the size & the fixture
( pins ) on your JBL monitor Grill.

Those will be shipped to you carefully packed
with a lot of bubble Wrap, and placed in a hard Carton tube .