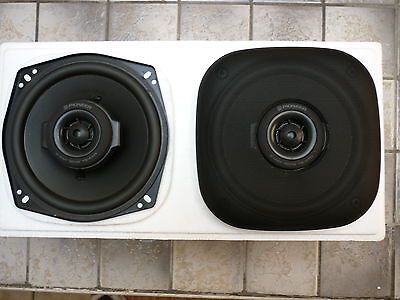 [+] Click for Bigger Image
PIONEER (H-P voiture) no Jbl, Kenwood, , JBL, ....
(€48.00)
Located in Châtelet (6200)
Go To Store!
---
A vendre HP voiture PIONEER TS-D171 
2 voies (bass + aigues) 16 cm 120 watts 
En parfait état technique et esthétique en boîte d'origine 
(très peu utilisé) !
Prix 50€
Envois possible vers 
Belgique, France, Luxembourg, Allemagne, Hollande, 
Grande Bretagne 
Merci de votre visite sur cette page, 
Voyez aussi mes autres ventes 
For sale HP car PIONEER TS-D171
2 channels (bass + treble) 16 cm 120 watts
In perfect technical condition and aesthetics in original box                   (very little used)!
Price from 50 €
Possible shipments to
Belgium, France, Luxembourg, Germany, Holland,
United Kingdom
Thank you for visiting this page,
See also my other sales