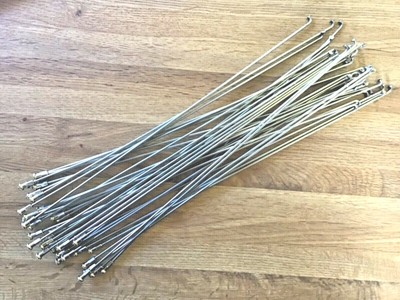 [+] Click for Bigger Image
NOS HOSHI 302 303 304 305 Brushed St. St. Chrome Look Bike Spokes 14G+ nipples.
(€12.00)
Located in Overijse (****)
⇨ See Details!
---
Please let me know the length of the spokes you would like to buy.
Combined shipping is possible.
I can send you 3 X 36 spokes for one shipping cost.
Nipples will be delivered with the spokes and also some spare spokes where possible.
Please wait to pay, until I send you the invoice.
Shipping can vary.
Thanks for looking!