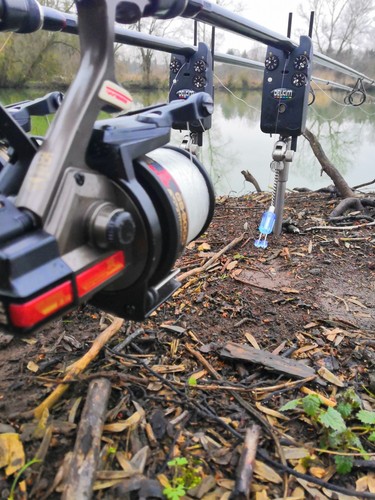 [+] Click for Bigger Image
Matrix Innovations Bankstick Setup
(€225.00)
Located in Tielt-Winge (3390)
Go To Store!
---
Bij deze verkoop ik mijn volledige Matrix Innovations bankstick setup, compleet met bijpassende hangers. Kenners weten dat dit een setup is van erg hoge kwaliteit en dat je deze dan ook maar 1x moet aanschaffen: alles zal levenslang meegaan.
De setup bestaat uit

4x super slinky 12 inch sticks
2x super slinky 16 inch sticks
2x super slinky 2 rod narrow fixed buzzerbars
2x matrix neo hangers met speciale korte kettingkjes en het 'top of the line' multi block

De reden van verkoop is dat ik meer en meer een mobiele visserij uitoefen, waarvoor RVS banksticks niet ideaal zijn.
De set is in zo goed als nieuwe staat (verslijt ook absoluut niet)

In de foto's heb ik ook een foto toegevoegd met de winkelwaarde. Kenners weten wat deze setup waard is.