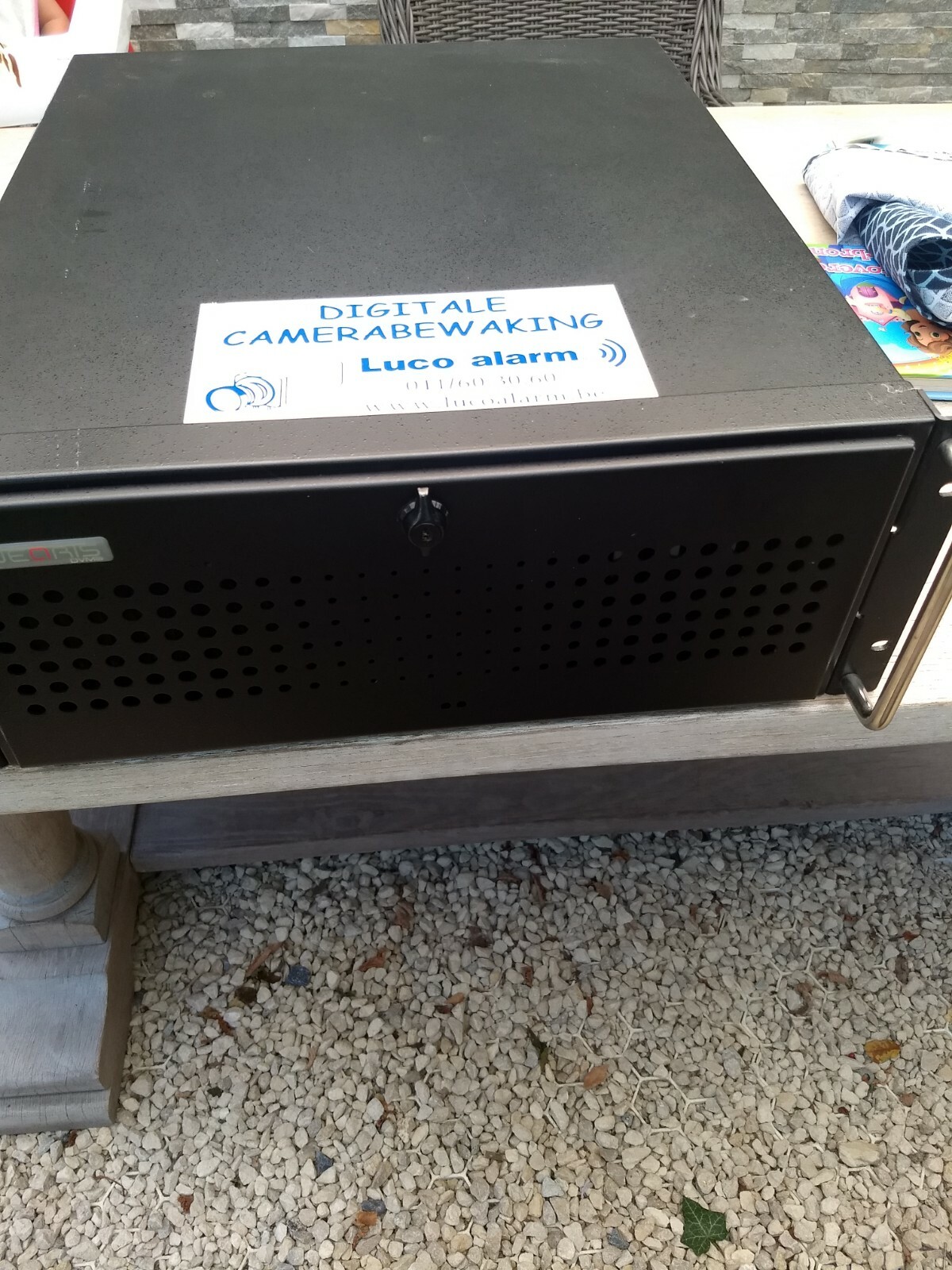 [+] Click for Bigger Image
Linearis (Chieffe) RM Digital Video Management System LN161600 RM
(€199.00)
Located in Opglabbeek (****)
Go To Store!
---
Linearis (Cry) RM Digitaal videobeheersysteem LN161600 RM
Harde schijf: 3 x 400 GB; 2 x 500 GB
LINEARIS middenoplossing voor hoge prestaties, betrouwbaarheid, uitzonderlijke videokwaliteit en hoge beeldsnelheden. LINEARIS RM biedt een 19-inch rackkoffer met 4 eenheden, ontworpen voor industriële installaties.
Thanks to its large internal storage in RAID 5 and a reliable cooling system, LINEARIS RM offers a considerable storage capacity, allowing for months of video and audio recordings.
Up to 16 unsynchronized cameras (analogic/IP) can be connected to each LINEARIS RM unit, that can be used standalone or as a server, on any TCP/IP network without loss of performance.
Specification
| | |
| --- | --- |
| Video Inputs | Up to 16 universal (analog/IP) |
| Loopthrough | Yes |
| Audio Channels | 8 Mono |
| Spot monitors | Yes via NETTUNO |
| Audio Channels (Bi-directional) | 1 |
| Alarm Inputs (optoisolated) | 16 |
| Auxiliary outputs (relay) | 16 |
| Operator Interface | VGA |
| Internal Storage Archive | |
| Raid5 archive with hot-swap disks | Yes |
| Recording speed (ips) | 400/480* IPS @ CIF, 200/240* IPS @ 2CIF, 100/120* IPS @ D1 |
| Resolution | 720×576/720×480* D1, 720×288/720×240* 2CIF, 360×288/360×240* CIF, 180×144/180×120* QCIF |
| IPS per camera | From 1 IPS to 25/30 IPS* |
| Recording compression algorithms | MPEG4 Main Profile |
| Transmission compression algorithms | MPEG4 Adaptive |
| Ethernet ports | Gigabit |
| USB port | Yes (v2.0) |
| Serial Interface | RS232 |
| Keyboard/Mouse port | PS/2 |
| Operating System | XP embedded |
| Main Processor | Intel P4 |
| Power Supply | 110/220 VCA 10% |
| Power Consumption | 450W |
| Operating Temperature | 5-50º |
| Relative Humidity | 8-90% non condensing |
| Weight | 20Kg |
| Dimensions | 435 x 550 x 177mm |