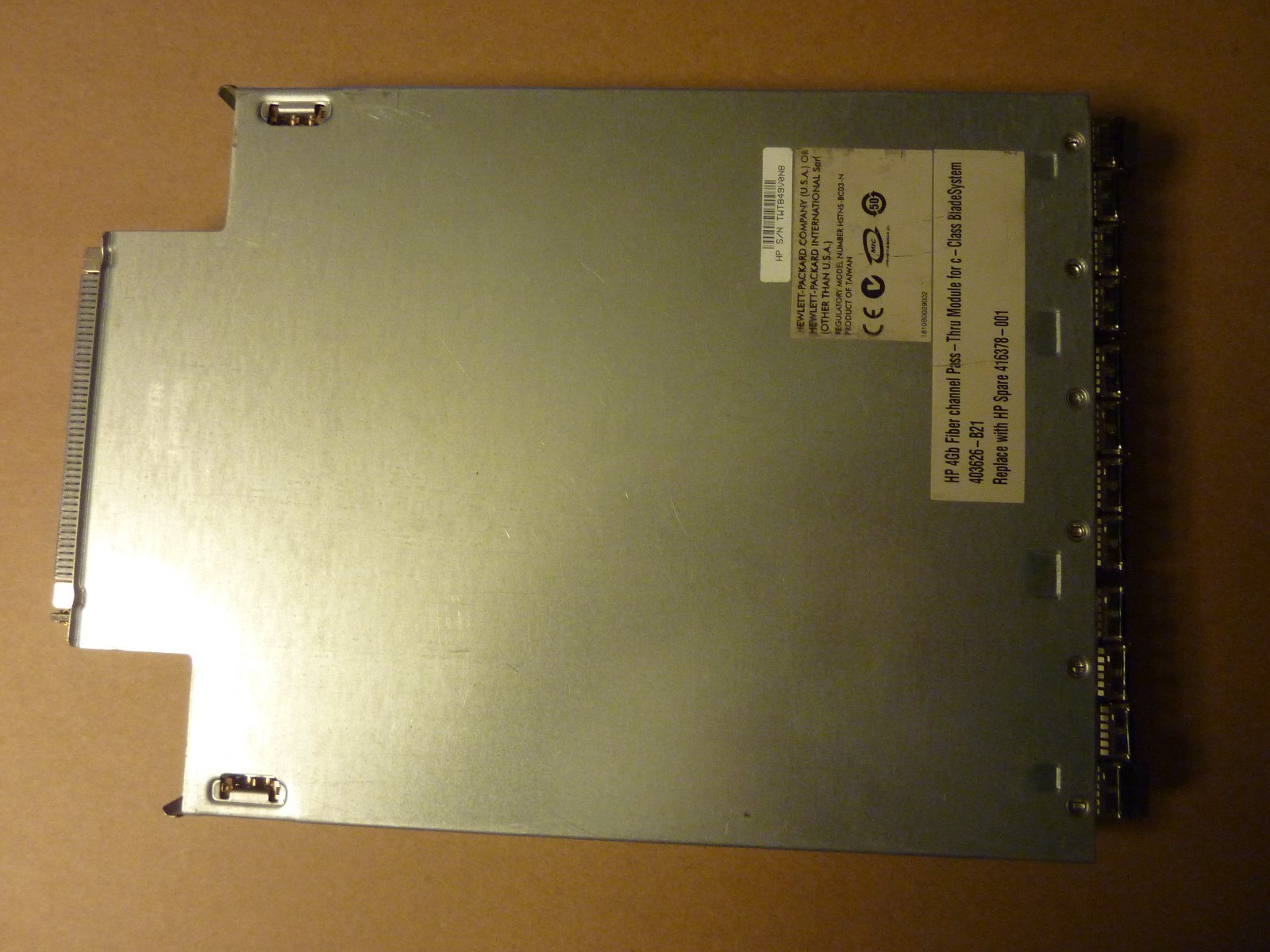 [+] Click for Bigger Image
HP 4gb Fiber Channel Pass Thru Module 403626-b21
(€10.00)
Located in Opwijk (1745)
Go To Store!
---
The 4Gb Fibre Channel Pass-Thru Module for HP c-Class BladeSystem is designed for those customers desiring a direct connection between each server blade within the enclosure and external Fibre Channel SAN switches, directors, or SAN controllers. Ideal investment protection for datacenters with existing storage networking infrastructure, the HP Fibre Channel Pass-Thru Module delivers up to sixteen 4Gb Fiber Optic IO connections providing a 1:1 non-switched, non-blocking paths between the server blade and the SAN. The modular design is hot pluggable and easily installs into the I/O bays of the c-Class enclosure. Installing a pair of Fibre Channel Pass-Thru Modules provides redundant paths for connection to your SAN.
Features
Performance
4Gb per port throughput to SAN fabric
Sixteen Fiber Optic ports with pre-install SFPs delivered in a single IO bay form factor
1:1 non blocking architecture
Wire speed
Management
No need for SAN management inside the enclosure.
Basic power, temperature and status monitored by the enclosure Onboard Administrator.
ref. 20190501