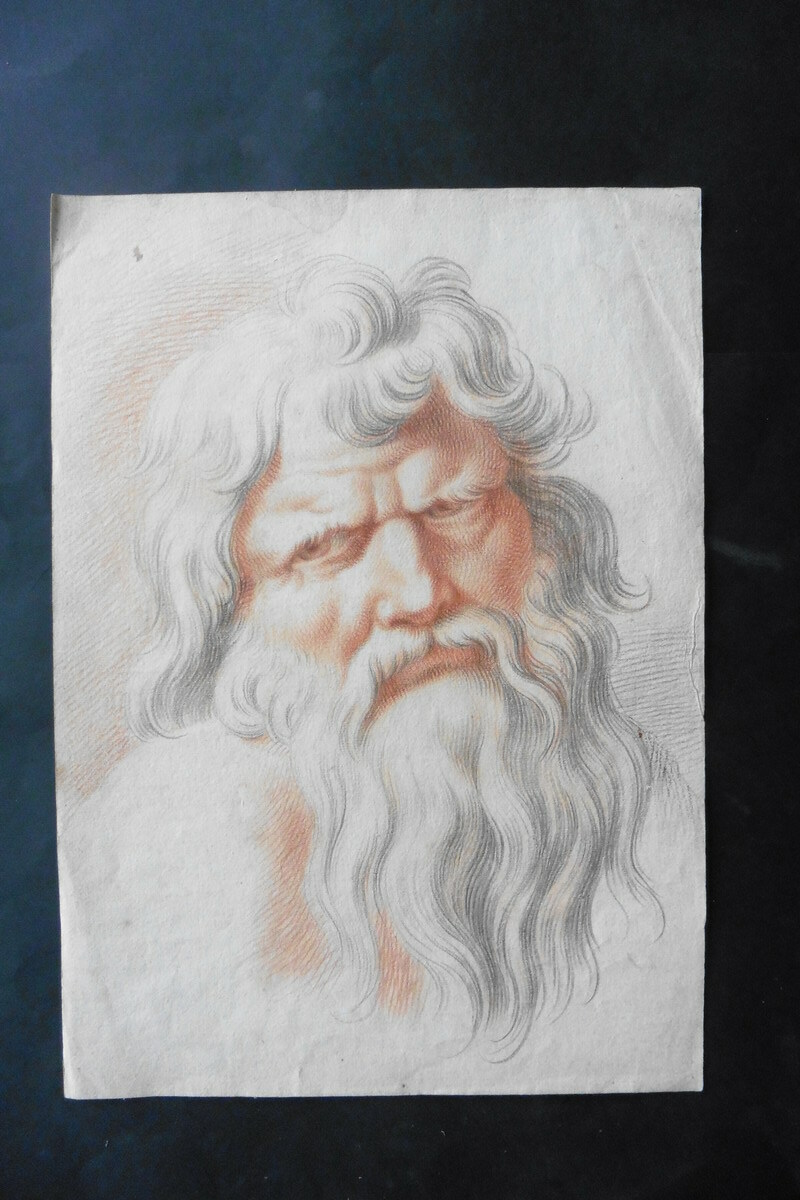 [+] Click for Bigger Image
FRENCH NEOCLASSICAL SCHOOL 18thC - PORTRAIT BEARDED MAN - RED CHALK-CHARCOAL
(€120.50)
Located in Rijkevorsel (2310)
Go To Store!
---
From a recent find in Paris, is this fine academical drawing, dating back to the later years of the 18th century.

The drawing, executed in red chalk on laid paper, depicts an expressive portrait of a bearded man (possibly an apostle).
Authorship : the drawing is from the Neoclassical School.
Period : ca. 1790.

Size : 40,2x28,8cm.
Condition : Good.  Some scattered dirt throughout.  Top corners, bottom corner left : traces of folding.  Zone right side mid : a default in the paper structure.  Top zone left : one small spot.  Unframed.

Shipping : flat shippingrate 16$.  Shipped as International Registered Mail (with trackingn°).  Shipped in a tube.  Combined shipping available.