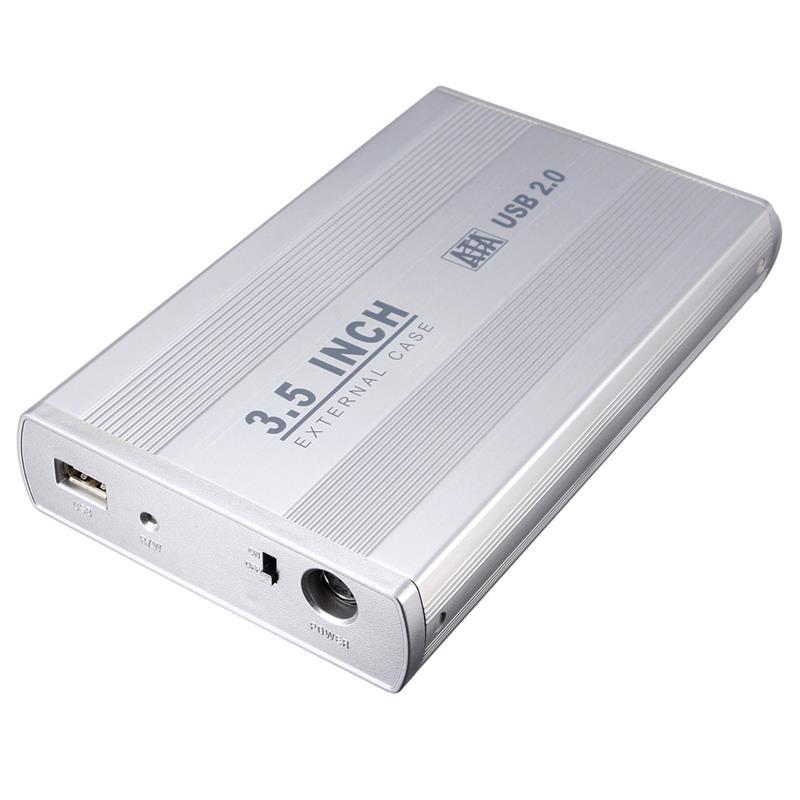 [+] Click for Bigger Image
EXTERNAL HARD DRIVE 3.5" USB ENCLOSURE WITH ADAPTOR
(€4.99)
Located in Wichelen (9260)
Go To Store!
---
This is a new and complete enclosure. The edges are black (not silver). The box itself is silver.
It's not only the box, but also the electronics. Install your HDD to get it working.

Look at the picture to see what you get. Don't buy this if you are unsure. I am not the manufacturer, i don't give years of support on it, but everything I sell is tested and in working order if not said so in advance. It's not possible to come and get the item, we always send it.
The shipping costs may differ from the cost of the shipment itself because there is packing and handling included. I send each additional item free of charge up to 15 kg.
I am not a professional company therefore I don't do packaging at night. I send out 1 or 2 times a week, not every day, but you'll get a tracking link to follow the package.