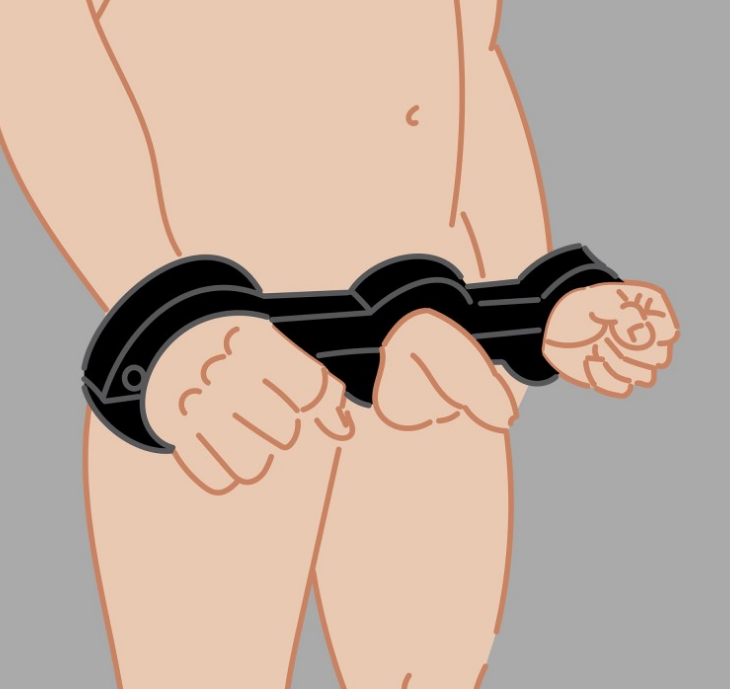 [+] Click for Bigger Image
Dr. Sado's "Dominance & Submission" pillory /M1965/00
(€59.00)
Located in Antwerpen 4 (2960)
Go To Store!
---
Dominance and submission are on the programme with this pranger! To be so humiliated and then put on display will make any slave tremble during erotic role play.
Dr. Sado's pranger allows the wrists and the entire genitals to be restrained in such a way that both the penis and balls are fully exposed.
Dr. Sado's high-quality S/M restraint made of wood is a combination of hand restraints and a genital pranger, an exceptional BDSM toy for the very submissive man.
The pranger binds the passive man's hands (left and right) to his genitals (centre) and renders him utterly unable to do anything.
Dr. Sado's pranger opens on one side with a hinge on the opposite side. It can be secured against unauthorised opening by shutting it using a metal pin with a small padlock.
Highlight:
Waiting, utterly helplessly, to be punished at the mercy of the master or mistress...
Further details:
Length approx. 52 cm
Opening for wrists: Diameter approx. 65 mm each
Recess for penis and testicles approx. 50 mm
Material: Wood, painted
Scope of delivery: Dr. Sado's cock pranger, metal pin,  padlock with engraving and two keys