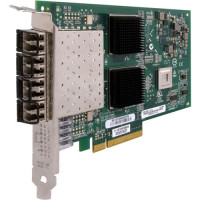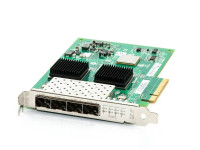 Characteristics
Manufacturer
Dell
Specification
Dell/Qlogic QLE2564 Quad Port FC HBA 8GB SFP+
Misc

Dell/Qlogic QLE2564 Quad Port FC HBA 8GB SFP+





- QLE2564

- PCIe x8

- 4x SFP+ incl. 4x Transceiver,8G Fibre Channel (8GFC) SFP+ 

FTLF8528P3BCV




- Full Profile

Condition
Used
Warranty
12 Months
The price is including 21% VAT.
The Company with valid VAT number of EU - member can reduce the payment with 21%.
Please send us the VAT number in advance for control.
The shipping price shown in the ad are for European Union.
For outside, please ask the price for shipping cost.