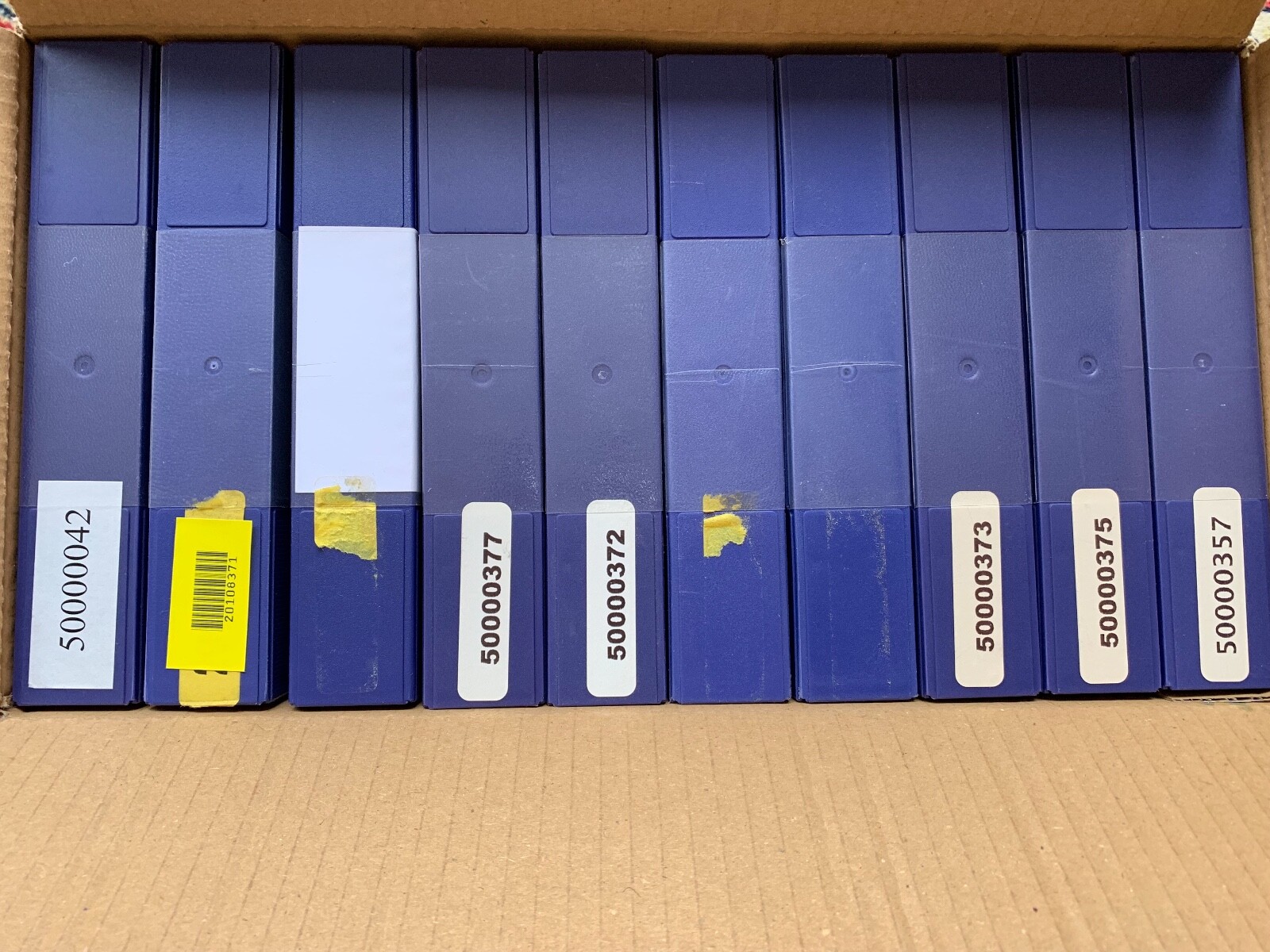 [+] Click for Bigger Image
DIGITAL BETACAM CASSETTES TAPES - Lot of 10 tapes, 40 minutes each. Brand: Sony
(€15.00)
Located in Baasrode (****)
Go To Store!
---
DIGITAL BETACAM TAPES - Lot of 10 tapes, 40 minutes each, in plastic box.  Brand: Sony
These are the small format, so they can be used in camera's and studio recorders.
In Total, I have 3 lots of 10 tapes, so if you choose 1 in quantity, you will get 10 tapes.
The price is alway for 1 lot of 10 tapes.  The tapes are not sold individually 
Please note the photo, is of 1 box, so the labels may be different on the box you will receive.  The tapes are all the same type and brand.