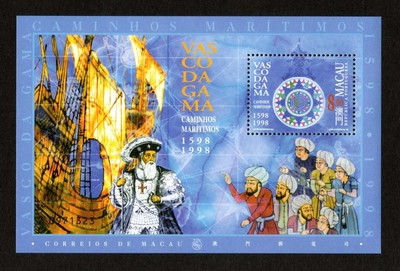 [+] Click for Bigger Image
CHINA MACAU MACAO1998 500th ANNIV GAMAS VOYAGE TO INDIA MNH**
(€3.65)
Located in Roeselare (8800)
Go To Store!
---
POSTFRIS MNH **
NEUF FRAICHEUR POSTALE ORIGINE PLAIN GOMME MNH **
NEVER HINGED MNH **
PAS DE PLI OU DE ROUILLE OU DE JAUNE
GEEN PLOOIEN OF KREUKEN OF ROEST
ANDER NUMMER KAN
NEVER HINGED MNH **
what you see on scan is what you are buying

Information zu den Fotos !
Information about photos !
Notice: I don't take any responsibility for lost by regular mail