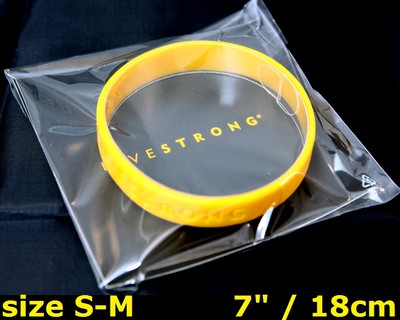 [+] Click for Bigger Image
Bracelet 18cm S AUTHENTIQUE NIKE LIVESTRONG SKY TREK BMC ARMSTRONG FROOME PORTE
(€2.89)
Located in Melle (****)
Go To Store!
---
LIVESTRONG
Taille SMALL
Enfant/femme
18 cm
NEUF ! DANS SON EMBALLAGE D'ORIGINE !
Cette annonce est pour un bracelet unique par achat !
Ces bracelets sont originaux et livrés sous blister.
J'envoi le bracelet immédiatement aprés avoir reçu le payment. 
# Also avalable:
THE 100% AUTHENTIC YELLOW LIVESTRONG BRACELET (Lance Armstrong Foundation) .
"ADULT" size 20 cm.
"XXL SIZE 23 cm
# Also avalable:
NIKE STAND UP SPEAK UP  bracelets
All Brand New and Individually Packaged
I do no longer sell to South Amerika, because it takes sometimes more than 1 month
before the barcelets arive from here (Belgium) to South America.
I am realy sorry for this inconvenience.