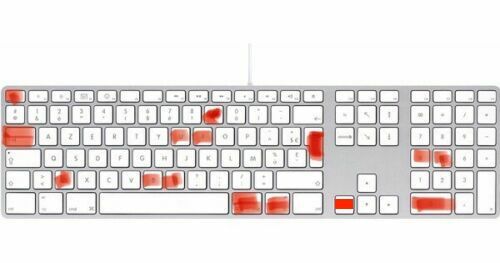 [+] Click for Bigger Image
Apple A1243 keyboard replacement keys + hinge H-type
(€1.70)
Located in gentbrugge (****)
Go To Store!
---
The perfect replacement key for your broken keyboard. 
100% original apple, comes straight from mine. Gently taken off the keyboard.
Look closely to the photos to see if the hinge of yours is the same otherwise it will not fit. 
Let me know which key you need. On the photo you can see the ones that are still available!
Check my Ebay Store often as new items are added regularly
Items are shipped with care!
I ship promptly, and do my best to quickly answer any questions. Please ask all questions about any product you purchase before payment.
Payment for sold items are due at time of purchase. If you send an offer and it is accepted, payment will be required within 24hrs.
I work hard to provide excellent Customer Service.