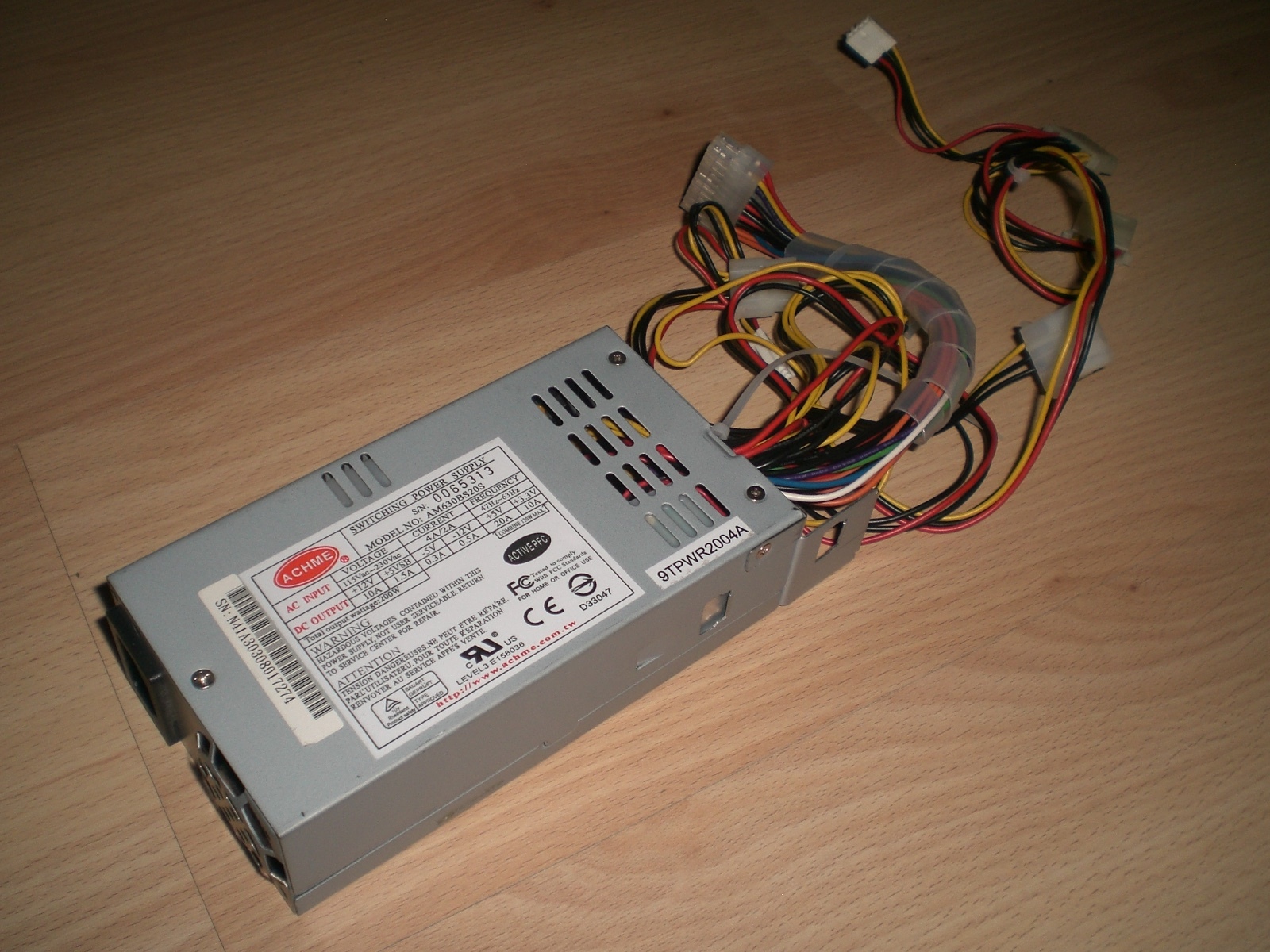 [+] Click for Bigger Image
ACHME AM630BS20S Flex ATX Power supply - Defective
(€3.00)
Located in Aalter (****)
⇨ See Details!
---
For sale a very rare Flex ATX Power supply unit. This is DEFECTIVE. When installed in a computer case it does not power on, so for the experienced technician or spare parts to rescue a similar one. This type and model is very common in Shuttle HTPC, XPC SFF PC cases.
It comes from an Shuttle SN41 (see separate auction where a fully functional one is sold).
Start price of 3 euro essentially to cover the Ebay and paypal expenses.
Object weighs approx. 1 Kg. If your shipping destination is outside Belgium, please contact me to confirm the shipping costs for your country, as there are many competitive alternatives nowadays.
For Netherlands I can send with Kiala for 7,5 Euro, France also with Kiala for 10 Euro.